Microsoft Management Consoles (MMC)
Dans le menu Démarrer, Programmes, Outils d'administration, nous avons accès à différentes consoles. Ces consoles permettent l'accès à différents paramètres de gestion du domaine ou de la forêt.
Les différentes consoles
Active Directory Domains and Trusts
Gestion des liens d'approbations entre les domaines.
Active Directory Sites and Services
Création de sites, gestion de la réplication des informations d'Active Directory.
Active Directory Users and Computers
Gestion des utilisateurs, machines, groupes de sécurité, et autres objets d'Active Directory.
Component Service
Configuration et gestion des applications COM+
Computer Management
Configure Your Server
Configuration des services Windows pour le réseau.
Data Sources (ODBC)
Ajout, suppression, et configuration des sources de données et des pilotes.
ODBC : Open Database Connectivity.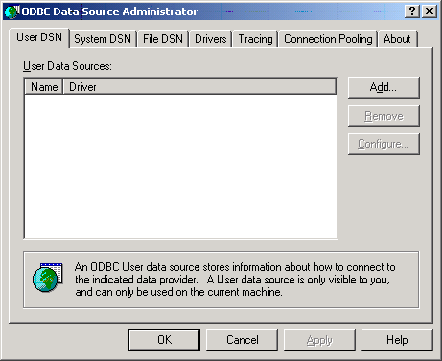 DHCP
Configuration du service DHCP ( Dynamic Host Configuration Protocol).
Attention, nous devons sélectionner le serveur DHCP, puis cliquer sur Action/Authorize. Sinon, le service n'est pas démarré.
De plus, nous devons cliquer sur le scope, puis clic droit et activate.
Distributed File System
Création et gestion des DFS (Distributed File System) qui connectent les répertoires partagés des différentes machines.
DNS
Gestion du service DNS, qui assure la conversion entre les noms de machines DNS et les adresses IP.
Domain Controller Security Policy
Utilisé pour voir et modifier les politiques de sécurité des OU (Organizational Units).
Domain Security Policy
Utilisé pour voir et modifier les politiques de sécurité du domaine, par exemple les droits d'un utilisateur et les politiques d'audit.
Event Viewer
Affichage des messages de contrôle et des messages d'erreurs de Windows et des autres programmes.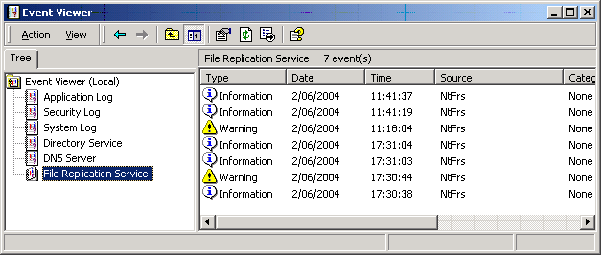 Internet Service Manager
Gestion des IIS (Internet information Services), du serveur Web pour les sites internet et intranet.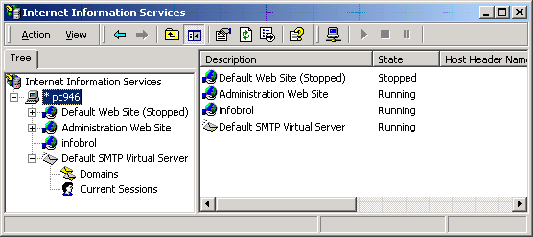 Licencing
Gestion des licences client pour un produit serveur.
Local Security Policy
Utilisé pour voir et modifier la politique de sécurité locale, comme les droits des utilisateurs et les politiques d'audit.
Cette option n'est pas disponible sur un contrôleur de domaine.
Performance
Permet un affichage graphique des performances système et la configuration des logs et des alertes.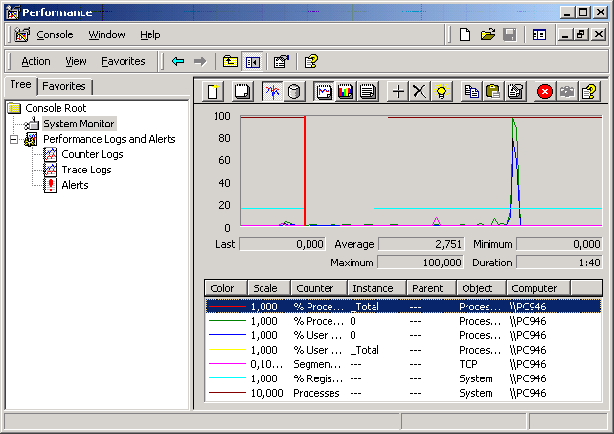 Routing and Remote Access
Utilisé pour configurer et gérer les services Routing et Remote Access.
Server Extensions Administrator
Utilisé pour administrer le serveur Microsoft Frontpage.
Services
Permet le démarrage et l'arrêt des service.
Telnet Server Administration
Utilisé pour voir et modifier les paramètres de serveur telnet et les connections.
Créér sa propre console
Dans le menu démarrer, nous devons sélectionner Exécuter, puis introduire mmc.
English translation
You have asked to visit this site in English. For now, only the interface is translated, but not all the content yet.
If you want to help me in translations, your contribution is welcome. All you need to do is register on the site, and send me a message asking me to add you to the group of translators, which will give you the opportunity to translate the pages you want. A link at the bottom of each translated page indicates that you are the translator, and has a link to your profile.
Thank you in advance.
Document created the 04/06/2004, last modified the 26/10/2018
Source of the printed document:https://www.gaudry.be/en/windows2000-mmc.html
The infobrol is a personal site whose content is my sole responsibility. The text is available under CreativeCommons license (BY-NC-SA). More info on the terms of use and the author.